Free Super Toolbar with
Instant RSS Reader
Daily Inspirational Quotes From Inspiration Line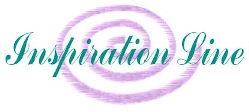 ©
"It's Time to BE — the World You Want to See"
Facts, Trivia & Interesting News
"TRIVIA, BRAINTEASERS & OTHER AMAZING STUFF"
Historic curiosities, scientific discoveries and improbable happenings...


eNEWSLETTER 'FASCINATING FACTS' ARCHIVES
Choose Questions Below and See the Answers .....All Topics Can Be Sent as Greetings


BOOKMARK INSPIRATION LINE FACTS!

"We learn more by looking for the answer to a question and not finding it
than we do from learning the answer itself." ~Lloyd Alexander
Please include "Reprinted from www.InspirationLine.com" whenever you copy and share Inspiration Line articles.