Free Super Toolbar with
Instant RSS Reader
Daily Inspirational Quotes From Inspiration Line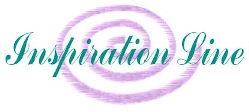 ©
"It's Time to BE — the World You Want to See"
Download Free Inspirational Music & Songs
"LISTEN TO THE MUSIC"
Whenever you need a melody to uplift your heart and free your soul...
DAILY INSPIRATIONAL QUOTES &




INSPIRATIONAL SONGS & MUSIC CATALOG
.To play a MIDI tune file, simply LEFT click on the title. To download, RIGHT click, then select "Save Target As."
You can also enjoy these songs while visiting the rest of our website because they open a separate window.


BOOKMARK INSPIRATIONAL ONLINE MUSIC CATALOG!

"In a world of peace and love, music would be the universal language."
~ Henry David Thoreau


Please download inspirational music files to your hard drive, so they don't link back to our site.
Inspirational Music, Art & Quotes in these Multimedia Shows

A NEW BEGINNING

A STATE OF MIND