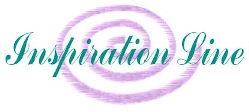 ©
"It's Time to BE — the World You Want to See"
Finding Adventure & Beauty Everywhere on Earth
"FAR HORIZONS GLOBAL ADVENTURES"
See Why People in 50 U.S. States & 230 Countries Treasure Their Weekly Inspiration Line
Wondrous worldwide destinations to expand your universe ...
Please Select & Enjoy Any of Our Intriguing Locales Below...


BOOKMARK INSPIRATION LINE TRAVEL!

"Sooner or later we must realize there is no station, no one place to arrive at
once and for all. The true joy of life is the trip." ~Robert J. Hastings


DAILY INSPIRATIONAL QUOTES &




Travel Guides from Inspiration Line - Copyright © 2003—2011 Inspiration Line - All Rights Reserved
Please include "Reprinted from www.InspirationLine.com" whenever you copy and share Inspiration Line articles.
HOW YOU CAN MAKE A DIFFERENCE IN THE WORLD

(In 2003 and 2004, S.T.C. spent 90% of all expenditures on services, 6% on fundraising and 4% on management.)
Click Here For: Save the Children USA


AND HEIFER INTERNATIONAL:

Visit this unique giving opportunity for Inspiration Line readers and friends at:




INSPIRATION LINE'S GIFT REGISTRY
... where it's so easy and affordable to make a significant
difference with contributions of $10 - $20 - $30 - or more!

Heifer has helped millions of resource-poor families in 115 countries move toward self-sufficiency by giving them one of 25 types of breeding livestock for plowing power or for food and income from milk or eggs. Heifer animals have offered hungry families around the world ways to feed themselves and become self-reliant for more than 60 years.