Free Super Toolbar with
Instant RSS Reader
Inspirational Books
From Inspiration Line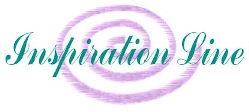 ©
"It's Time to BE — the World You Want to See"
Inspirational and Motivational Books

"BOOKS WITH FRESH PERSPECTIVES"

"AWAKEN"
This book shares motivational stories from today's most inspirational teachers, healers and
spiritual leaders of how they stepped into a higher plane, awakened and discovered true peace.

"AWAKEN"
See this newly released book on Amazon.com

Foreword & Afterthoughts Author & Editor Chelle Thompson:
"Have you ever had a wake-up call that brought your whole world into focus … one that jolted you out of your comfort zone? I now know that those unexpected challenges are meant to deliver evolutionary options. They are the awakening trumpets that herald crossroad opportunities for us to expand our consciousness and "lean in" to our Higher Good.… The courageous women authors in this book were all awakened by significant events in their lives and wisely chose to empower themselves by making changes. The process was never easy, yet it expedited their blossoming into radiant beings here on Earth. Several of the ladies had occurrences of Angelic Intervention which shifted their perspectives or even saved them from peril. They arose, dusted themselves off and made new choices that brought them inner peace and joy."

---
... FREE eBOOKS FROM INSPIRATION LINE ...
---
"Inspiration-To-Go" Free eBook Download
in Adobe Acrobat PDF
THE GAME OF LIFE & HOW TO PLAY IT
Florence Scovel-Shinn has taught thousands of people that life can be a game, instead of a battle. The rules for the game are simple — whatever someone sends out in word or deed will eventually return to him. This book will show how everyone can change their conditions and circumstances.
By Florence Scovel-Shinn (1871-1940)

"Inspiration-To-Go" Free eBook Download
in Adobe Acrobat PDF
THE MAGIC STORY

An immediate worldwide sensation was created after "The Magic Story" first made its appearance in 1900 in Success Magazine. After dozens of reprints, it is finally available in eBook form so you may benefit from its message. This story tells of a simple yet powerful way to success in any venture.

By Frederic Van Rensselaer Dey (1861-1922)



"Inspiration-To-Go" Free eBook Download
in Adobe Acrobat PDF
AS A MAN THINKETH
This amazing book is by a literary 'mystery man' whose inspirational writings have positively influenced millions of people worldwide, yet today he remains almost unknown. A remarkable blueprint for living, this little gem serves as a course of action for approaching life in a meaningful manner.
By James Allen (1864-1912)


"Inspiration-To-Go" Free eBook Download
in Adobe Acrobat PDF
THE SCIENCE OF GETTING RICH
The popular bestseller THE SECRET was actually based upon Wallace Wattles' little book The Science of Getting Rich, which lays out a specific formula and process for using The Law of Attraction to become wealthy. This wonderful eBook version is completely FREE from Inspiration Line.
By Wallace D. Wattles (1860-1911)




"Inspiration-To-Go" Free eBook Download
in Adobe Acrobat PDF
YOUR DAILY WALK WITH THE GREAT MINDS


Richard is a genius at adapting a profound quote from a famous thinker into a challenge, an inspiration, a motivation, and a source for contemporary application. Arranged as a program for daily reading, Richard then provides thought-provoking questions that become a personal journal to assimilate and internalize these principles, to consider a higher calling to live life with an intense constancy of purpose and a sense of fulfillment.

By Richard A. Singer

"Inspiration-To-Go" Free eBook Download
in Adobe Acrobat PDF
THE WEALTH EXPRESS


Miami Phillips has donated this powerful eBook that provides a step-by-step plan to bring more prosperity into your life. If you want to attain financial abundance, you have to think, act, and feel like a rich person. This eye-opening report reveals — a simple technique for solutions to money problems; how "giving" can actually help you become wealthier; an effective method to suppress the fear of losing money and lots more.

From Miami Phillips
THINKERER ... By Leslie Miklosy

"In this engaging new collection of musings about life and its wonders -- illustrated with playful drawings -- Leslie Miklosy takes us on a journey to the far corners of his imagination. He explores - via wordplay, wit, and succinct expression -- the subtle, the unique, the universal. Equally at home with sense and nonsense, Miklosy celebrates the opportunities of life, while acknowledging its difficulties. He attends to such themes as optimism, success, obstacles, procrastination, relationship to self, aging, and the ultimate mystery of our existence. "Leslie Miklosy has a way with words. Here are a few that describe Thinkerer -- wise, thought-provoking, meaningful, humorous, insightful, enlightening, whimsical, challenging, and short! I liked it so much I read it twice!" ~Hal Urban, author of "Life's Greatest Lessons" and "Positive Words, Powerful Results"

Steve's Books Make Wonderful Gifts for any Occasion:
One Minute Can Change a Life - Joy Along the Way - Riches of the Heart
Lessons of the Turtle and Many More .... Available HERE at Life Support System.com